Specializing in delicious pizza.
1. The Gualala - Our Monster Pizza!
All the meats and all the vegetables with Marinara sauce.
---
2. The Chicken Ranch
Ranch sauce, marinated chicken, onion, mushrooms.
---
3. Mediterranean
Pesto sauce, marinated chicken, fresh garlic.
---
4. Prima Vera - (all vegetable)
Marinara sauce, fresh garlic, onion, green peppers,
mushrooms, black olives, Roma tomatoes.
---
5. The Carnivoire - (all meat)
Marinara sauce, pepperoni, sausage,
salami, Canadian bacon.
---
6. Tropical
Marinara sauce, Canadian bacon, pineapple.
---
7. The Greek - (spicy)
Mozzarella, feta cheese, crushed red pepper, onion,
olives, pepperoncinis, artichoke hearts,
fresh garlic, Marinara sauce.
---
8. Plain Cheese
---
9. Your Creation
Choose the sauce and up to five toppings.
Sauces:
Marinara, Pesto, Ranch Dressing
Toppings:
Pepperoni, Sausage, Salami, Canadian Bacon,
Fresh Garlic, Onion, Mushrooms, Green Peppers,
Black Olives, Jalapenos, Pineapple, Fresh Roma Tomatoes.
Kitchen closes at 4 pm
---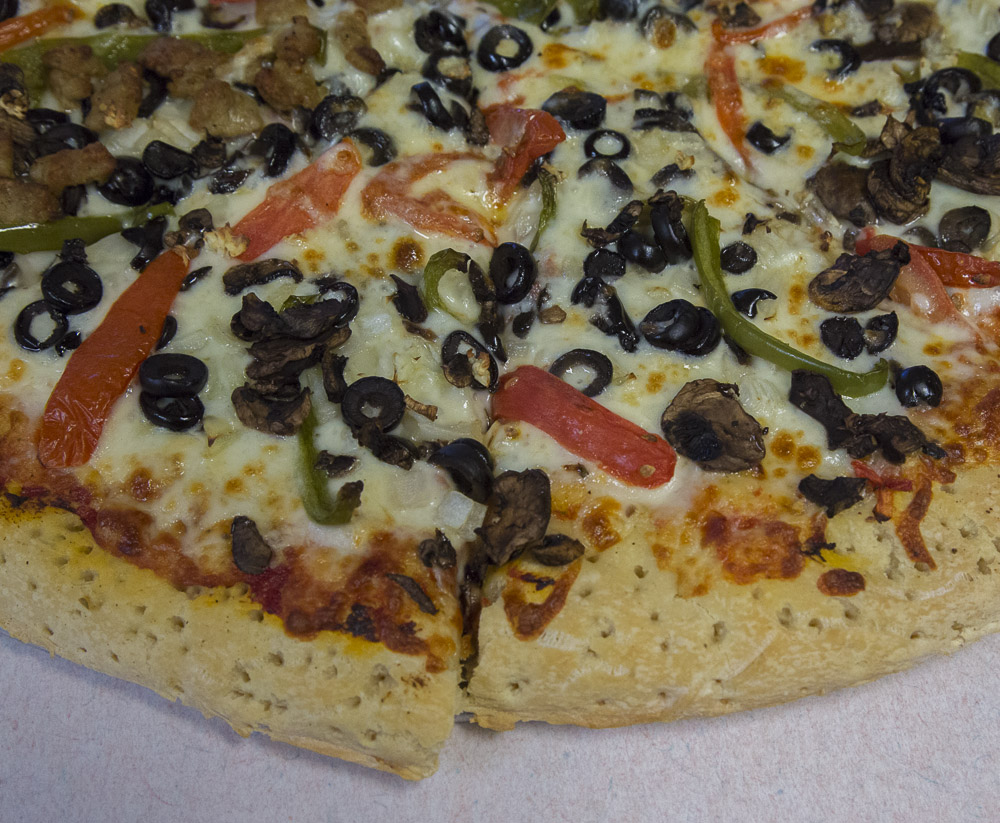 Open daily 6 am until 7 pm, Sunday till 6 pm.
Call ahead for take out: (707) 884-4055